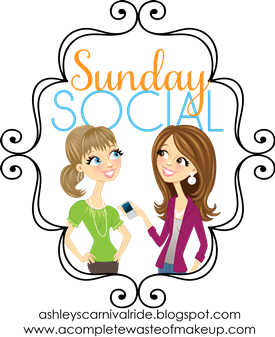 It's been awhile since I linked up for Sunday Social … This week is focused on "reintroducing" ourselves, and since I have a lot of new followers and a brand new home with WordPress and being self-hosted, I thought it was a rather fitting way to jump back in
1. What is the name of your blog? How long have you been blogging? My blog name is: My Vickilicious Life and I started blogging in April 2011.
2. Why do you blog? I blog for me … It's my place in the world to write whatever my heart content … And the fact that complete strangers come back day after day to read what I have to say is kind of   absolutely amazing … I also love the blogging community … I have honestly met some people I honest to goodness consider my best friends (Celia, I'm talking about youuuuu)
3. What is the first blog you ever followed? Our very own Neely
4. What is your favorite post you wrote in 2012? Wow … That's a seriously hard question … There are so many posts I'm proud of … But I think the one I am absolutely most proud of is this post.
5. What are your blogging goals for 2013? To continue to grow as a blogger and person, to get more personal, to share more about my life and be open and honest always … To build relationships with other bloggers ….
6. Top 3 favorite blogs to follow? Just three?! Seriously? Don't make me choose! There are so so so many fantastic bloggers that I love … Off the top of my head: Just Keep Sweating, All In My Twenties, and I Wore Yoga Pants To Work
This Month's Sponsor: