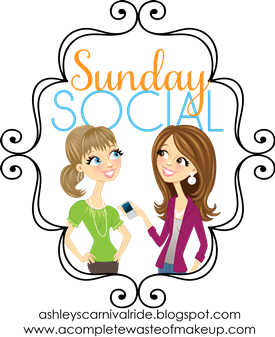 It's been a long, long time since I linked up with Neely & Ashley for Sunday Social!
1. What do you value most in life?
My Family and Mike … and the puppies
2. What do you think is the greatest invention in your lifetime and why? DVR & iPhone – do these really need explinations?! 
 3. What do you think is the secret to a good life? Honesty, treating others the way you want to be treated, being true to yourself, and following your heart no matter what.
4. What would you most like to be remembered for when you're gone? My heart & my friendship
5. What accomplishment in your life are you most proud of?
I'm a work-in-progress, there is no one "big" accomplishment as of yet, there are a bunch of little things I'm proud of
6. If a movie was made about your life, who would you want to play you?
Ginnifer Goodwin ;)
P.S. I have a discount on all sponsor spots for

today only

! Click the picture to sponsor TODAY! HURRY: