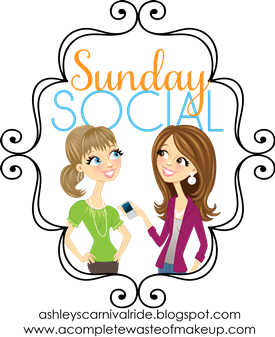 How did you come up with your blog name? In high school I had an aol screename (remember those?! HAHA) VICKILICIOUS … I  guess you could say I was a little bit pretentious LOL! One of my friends still calls me 'Vickilicious' but its more of a joke then to be taken seriously! But when I was thinking of blog names I thought it just kind of fit rather perfectly, so I decided to use it
What is your favorite thing about blogging?
 Without a doubt the friendships I've made!!!!
Celia
has seriously become one of my bestiest even if we live almost two thousand miles away from each other (I
will
 make it out to Houston eventually) … besides the friendships, its the fact that I have a place to express myself: good, bad or indifferent.
What is one thing you have discovered because of blogging and now cant live without?
 Etsy!!! I mean prior to blogging I knew it existed but I never had bought anything, but now its become my go-to for unique gifts, fun finds, ideas or even just a day of "window shopping"
Facebook or Twitter?
and why?
TWITTER!!!!!! Because its quick, I mean instant gratification doesn't even give it justice … my favorite part of the day is when I'm laying in bed at night catching up on tweets and chatting with my blog friends
 (besides the fact that I detest the iPhone app for facebook!)
If one celeb read your blog who would you want it to be?
Oh … wow …  
Tori Spelling
because I love everything about her and whenever I watch her reality show I want to be her friend
What is something you want people to know about your blog?
 I wear my heart on my seleeve, I am too trusting at times, I want to see if the good in everyone.  I can't promise it will always be sunshine and daisies, but I can promise that you will always get 100% authentic me.  I'm addicted to iced-coffee, all things pink & chevron and nail polish! Ico- host 'The Nail Files'
linkup
every Friday!!!