Because I offer free sponsorship all of my April sponsors are sticking around
Be sure to check out these lovely ladies (their buttons can of course, can always be found on my sidebar) and say hello: 
Two Is Better Then One
And now, I want to introduce you to my newest sponsors: 
Hi! I am Kim from Pink, Pearls and Polka Dots. This is a blog about my life with my little family and everything I love from food to fashion. You can find me posting a lot about being a new Mama to my little baby boy! I am kind of obsessed with my little man! Shopping is one of my favorite past times, I am constantly trying new products and love to post about my newest finds. Finding a good deal is a mission I enjoy so I love posting Looks for Less when I can find something good! My blog is just a representation of me, the things I enjoy in life and let's y'all in to my little piece of the world. Stop by and say hi, I look forward to getting to know you!
——————–
Hey y'all, I'm Jodie! I am a 20-something fabulous single gal living in Oklahoma.
I blog at Ramblings of a Fabulous Brunette. I'm just a small town girl with big dreams and an open heart. I truly believe that all you need is love and everything happens for a reason! I post about life and all of it's adventures including fashion, movies, books, inspiration, and everything in between.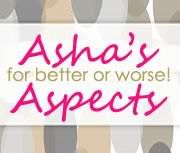 I am a 20-something blogger, newlywed and USF Alumni who is crazy about crafting, fashion, and my family. I am an unashamed Pinterest and social media addict and I blog about all of these things and more!
Be sure to go check out all of my amazing sponsors!
If you are interested in sponsoring, please, go fill out the form: 

here

!