Because I offer free sponsorship all of my April sponsors are sticking around
Be sure to check out these lovely ladies (their buttons can of course, can always be found on my sidebar) and say hello: 
And now, I want to introduce you to my newest sponsor: My bloggy turned in-real-life-long-distance friend:
Celia
 …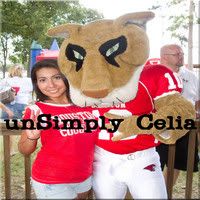 Hi! I'm Celia. A simple, yet complicated girl getting ready to marry the man of my dreams. I'm a furmom, career woman, and domestic goddess. I believe in health & fitness but won't turn down a cupcake or fried pickles. I'm just one of the boys who happens to love primping and all things shiny. Football is a religion in this household. On my blog you'll find me writing about anything that tickles my fancy – my blog is my own personal diary and I am glad to connect to other bloggers through it.
Eff.Marry.Kill
If you are interested in sponsoring, please, go fill out the form: here!